---
To stimulate the staff's spirit of "learning to catch up with and surpass" and achieve the company's annual business objectives-the first "AXin Ke Cup" staff relay race
---
In order to stimulate the staff's spirit of "learning to catch up with others", improve team morale, enhance the vitality of the enterprise, put into production with healthy physique and full enthusiasm, and fully realize the company's business objectives in 2023. On the morning of July 15, the Anhui Party Committee and Trade Union of Axinke held the first "Axinke Cup" employee relay competition. 100 employees from 20 teams from various systems of the company participated in the competition. The 5*100 m relay competition was completed in the form of a mixed team relay competition for men and women.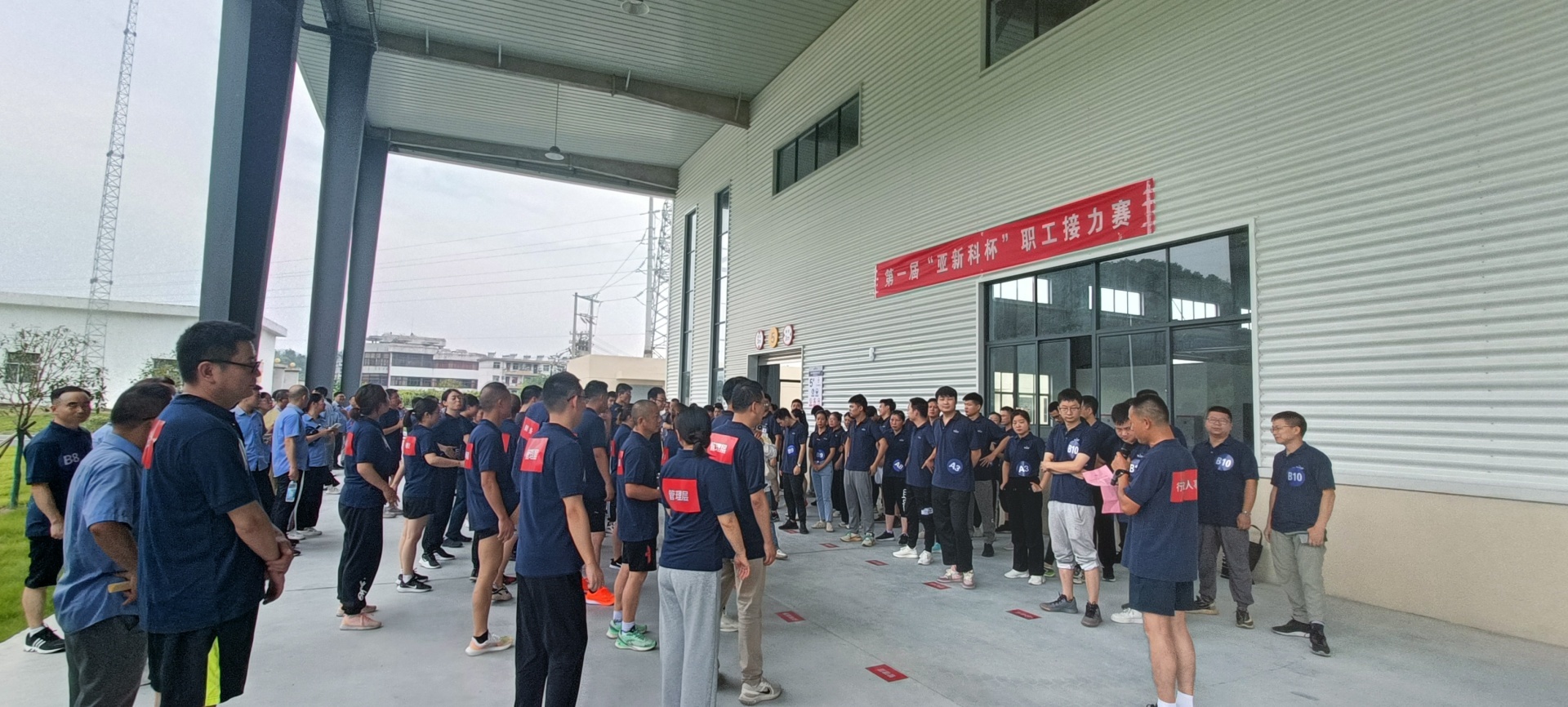 At 8: 00 a.m. sharp, the opening ceremony of the competition was held on the delivery platform of the company's newly-built vibration reduction 2# workshop. the staff introduced the competition situation, competition rules, grouping and sequence of the relay race. after that, the referee and the athlete representatives took the oath respectively.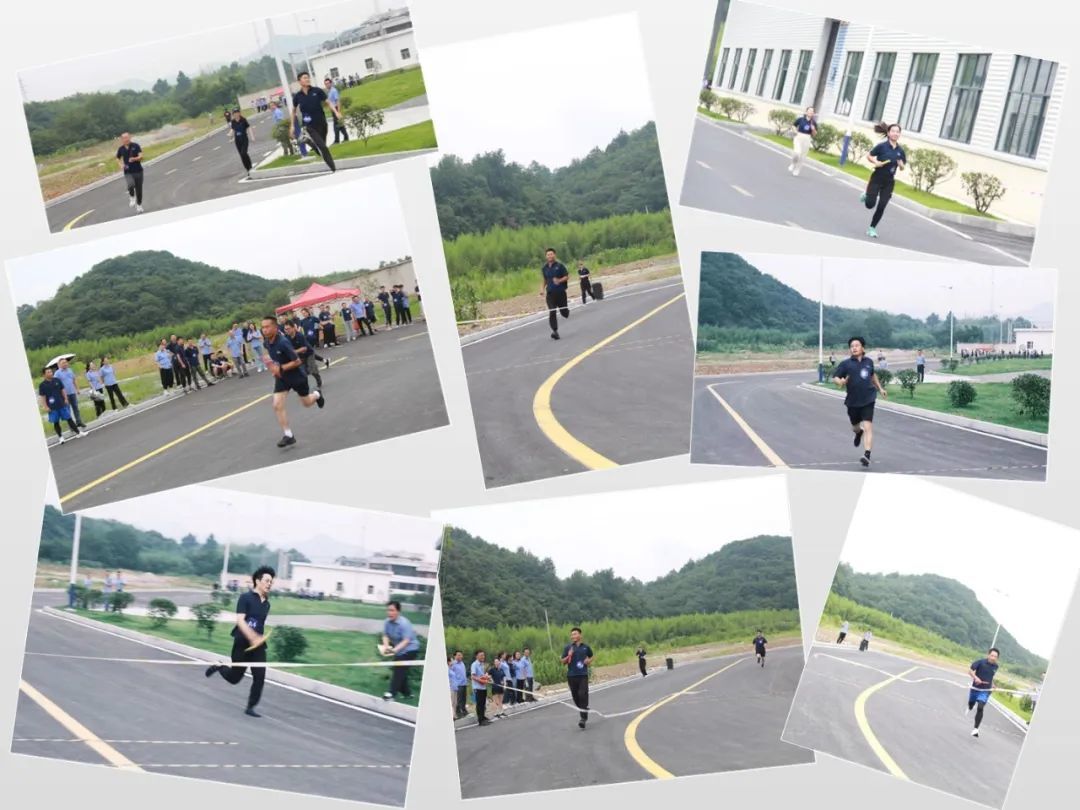 With the sound of the referee's order, the players flew forward like an arrow from the string, and the players showed no weakness and scrambled to win the first place. The handover stick shines brightly in the hands of the players, each stick conveys strength, and each stick embodies true feelings. The enthusiastic encouragement of the teammates added infinite strength to the contestants, and the sound of cheering and stomping became a sea of joy.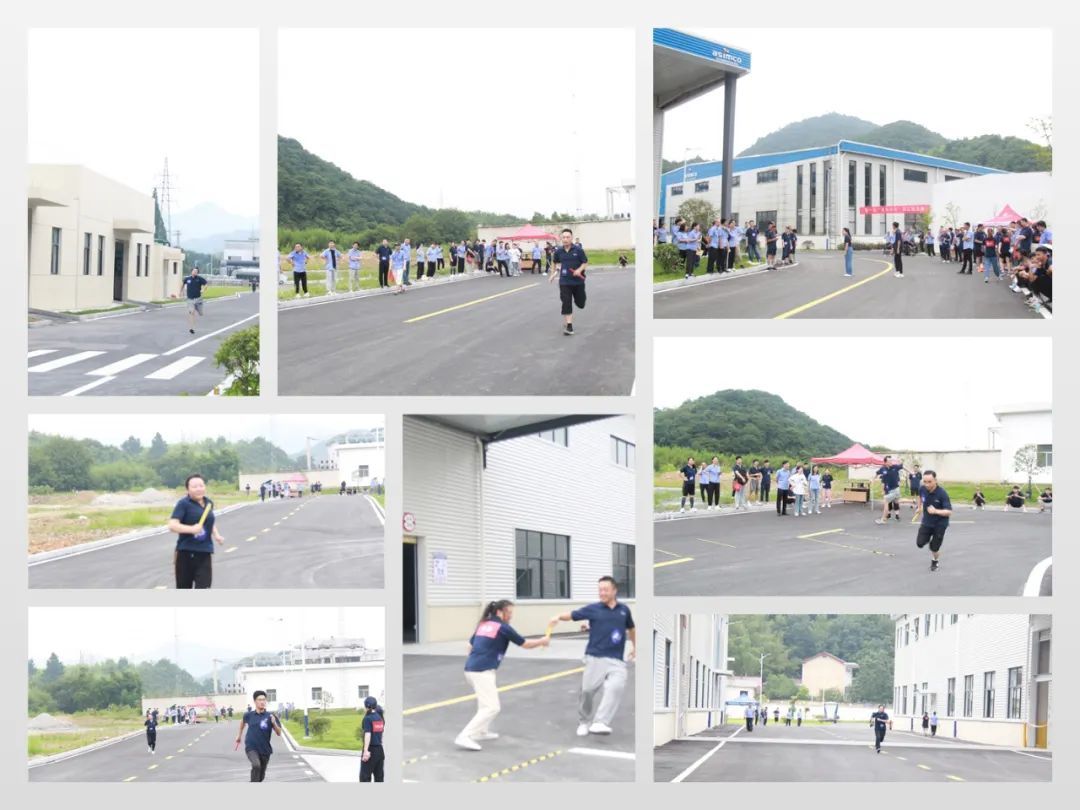 During the competition schedule, the participating team members united and cooperated, courageously competed for the first place, encouraged each other, and used a firm pace to interpret the unity, positive and self-confidence of the employees of Asiantech Anhui. The wonderful and warm scene also inspired the employees of the company to stop to watch and cheer.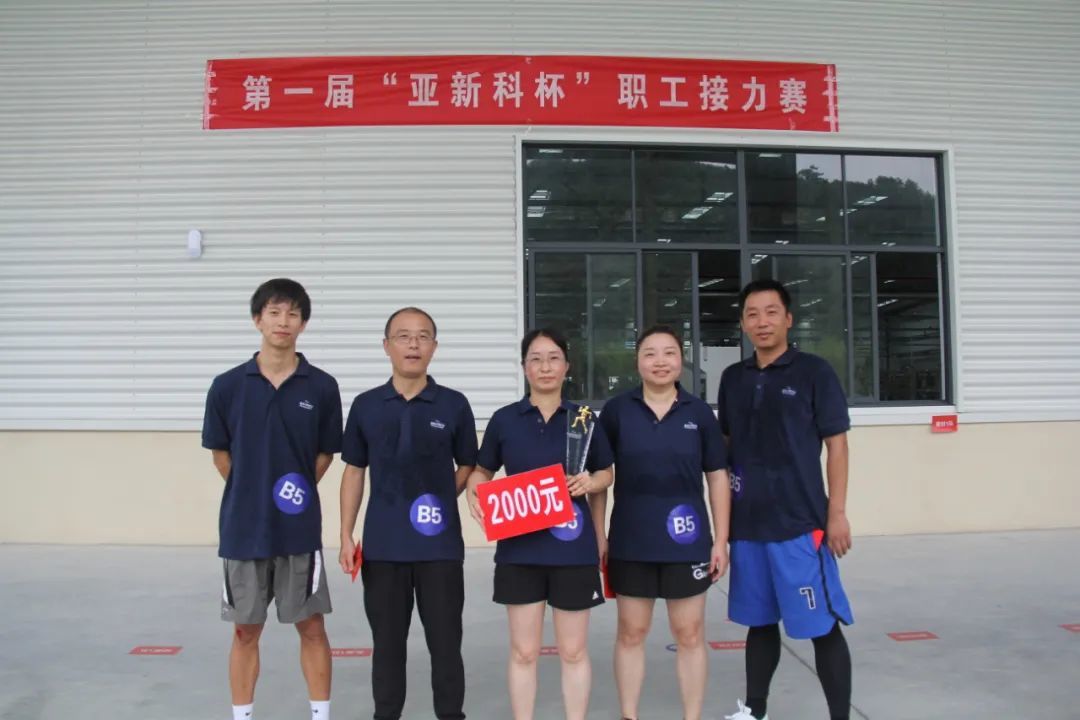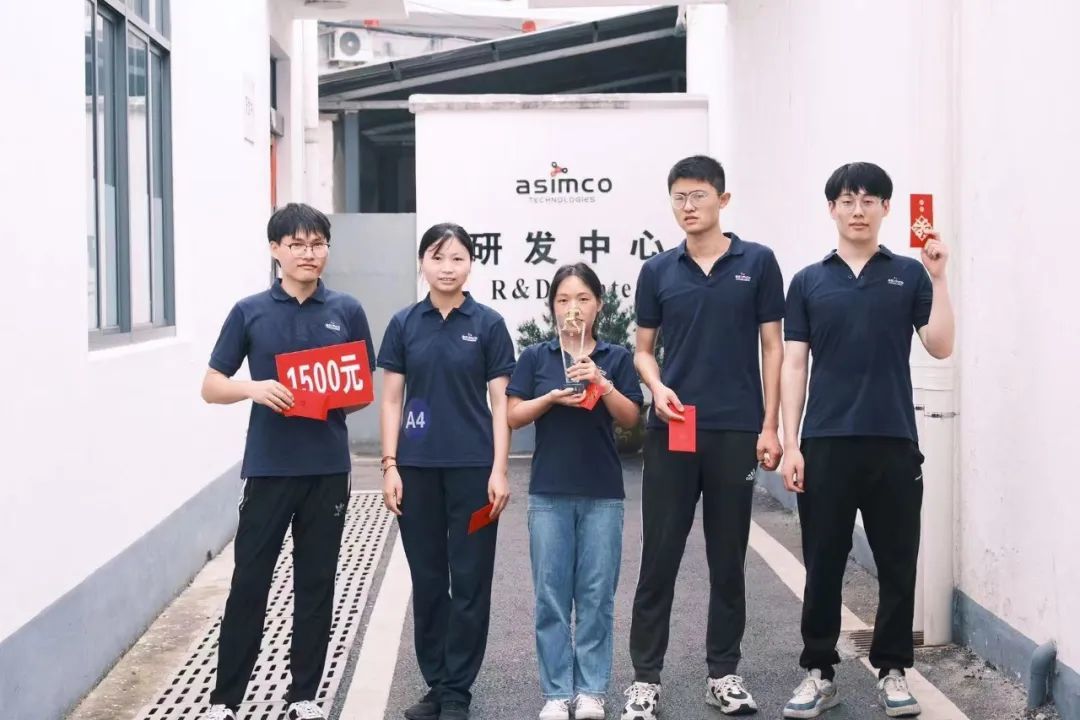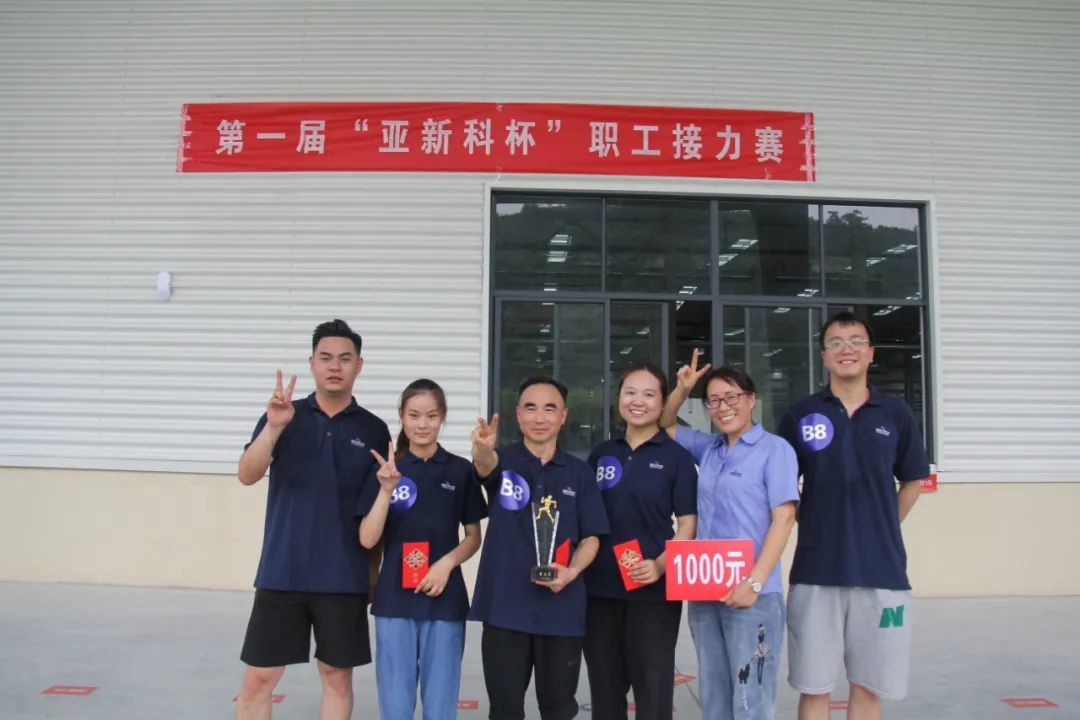 The first sales team, the second R & D team, the third financial team
After fierce competition, the sales team won the first place, the R & D team won the second place, and the financial team won the third place. At the closing ceremony, the company's finance chief Zhu, manufacturing support chief Wang and quality system chief Liang presented awards to the top three respectively. in a warm atmosphere, the first "Asian new science cup" employee relay race was successfully concluded.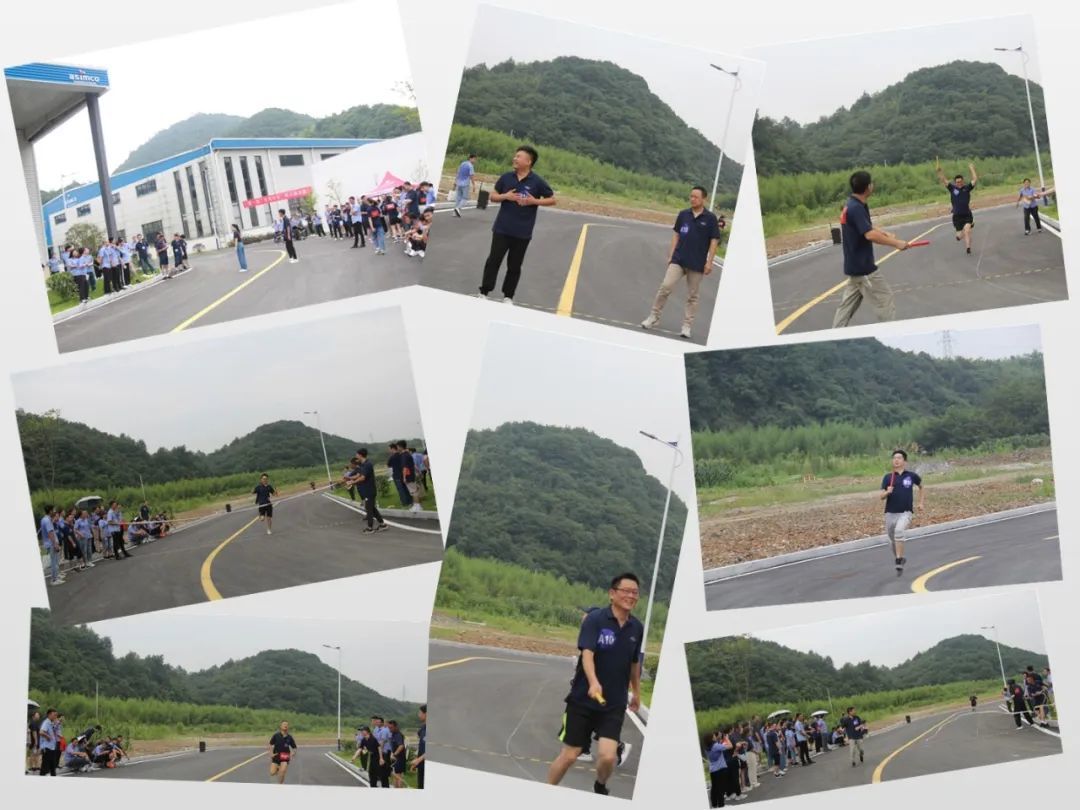 This competition not only enriches the amateur cultural life of the employees of Axinke Anhui, but also shows the tenacious fighting spirit and teamwork ability of the employees. Let us apply this spirit to the production and operation activities together, and strive for the "big work in the third quarter, sprint" Annual business goals.